Top Olympic athletes – including the Team GB Men's and Women's football teams – could be facing an awkward situation on the podium at London 2012, thanks to the British Olympic Association's (BOA) intention to enforce a previously-ignored rule at this summer's games.
As official technical partner to Team GB and a number of Olympic Associations, adidas have an agreement that stipulates their apparel (as part of the Olympic Team Kit), should be worn by all athletes in and around Olympic venues.
Whilst the choice of a player's football boots on the pitch is covered under an exception to the law – they fall under 'technical equipment' and thus are the athlete's choice – as soon as a game ends, players could be forced to change into an adidas tracksuit and trainers.
This would mean that during any official presentation ceremonies, including the awarding of Olympic medals, Team GB would have to change out of their sponsored football boots into adidas footwear.
The decision to enforce this rule has riled agents representing top British athletes who have individual sponsorship deals with Nike, "There will be chaos if this rule is enforced," said one agent. "They [the athletes] are quite happy to wear adidas tracksuits, but their footwear is almost part of them, it is wrong to tell them they have to change their shoes."
Legal Right
BOA spokesman Daryl Seibel said it had the legal right, under the Olympic charter, to prescribe and determine the clothing and uniforms to be worn, and the equipment to be used, by the members of its delegation.
Seibel said the BOA and the London Organising Committee of the Olympic Games had entered into exclusive agreements for the provision of team clothing and athletes must therefore abide by the rules set out in those agreements.
"We absolutely intend to uphold this provision [of wearing Adidas on the podium]. It's in the agreement for a reason," said Seibel.
Athletes have to sign a hefty BOA athlete team agreement which specifies "you agree to wear and use Team Kit as supplied by or agreed in writing by the BOA or the BOA's official suppliers: at all times during the Games period when you are in or at an Olympic Venue".
In the accompanying notes it details that 'team kit' includes footwear and 'in or at an Olympic Venue'; meaning on the podium, too.
Ambush Marketing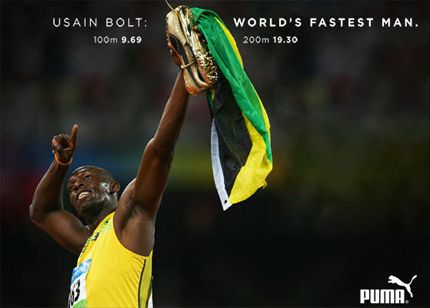 The purpose of the law is designed to protect a sponsor like adidas' investment in an event like the Olympics from so-called 'Ambush Marketing', where a competitor will make their product the centre of attention and divert focus away from the official sponsor – who has essentially paid to be the only visible sports brand.
Seibel said: "It is a standard part of the team members agreement and has, in fact, been in place for at least the last two Olympic Games dating back to 2004. It's not new. Other National Olympic Committees have a similar requirement."
An agent insisted, however, that at previous Games there had been a "gentlemen's agreement" between the footwear companies not to make an issue of it.
Furthermore, adidas have said that they had no knowledge the BOA had plans to enforce the rule, and would leave it to the individual country's Olympic Associations to decide whether to feature it.
Do you think the BOA should enforce such a strict 'team kit' rule? Or is it more hassle than it's worth?
Let us know in the comments!