There's been a little bit of confusion over the latest Predator since it's reveal as part of the Battle Pack on Monday.
The plan was the boot would just be referred to as the Battle Pack Predator until after the World Cup – at which point, adidas will reveal the boot fully with a standalone colourway (teaser: it's old school) along with some cool activity for the twentieth anniversary of the Predator.
However, as we all knew this would be called the adidas Predator Instinct and just about everyone has been calling it that, we're gonna roll with that name, too.
The headline addition on the adidas Predator Instinct is the Control Frame.
After the work on the Lethal Zones, adidas' player feedback lead to one question: Why does control have to stop at the outsole?
The resulting Control Frame gives the Predator it's own soleplate system once again after using the SprintFrame chassis since the adiPower.
An additional high-friction layer is added to the new transparent outsole for improved control in this often-overlooked part of the foot.
 Player feedback has also powered much of the characteristics that set the new adidas Predator Instinct apart from the Lethal Zones series.
The new soleplate is much more flexible, allowing for the boot to be more responsive to players when planting, rotating and adjusting and reducing break-in time.
And whilst the same Traxion 2.0 stud shape is used, the pattern is adjusted; moving the midfoot stud further forward.
Of course, a Predator wouldn't be a Predator without those characteristic raised elements on the upper – and the Predator Instinct has evolved there, too.
Keeping the HypbridTouch upper, adidas have developed a lot of what they learned from the LZ's.
The zones still serve five key functions, but work more holistically with many of them blended in to one another.
The zones are a next-gen SL rubber that has increased durability and can be raised more for a more aggressive contact; something visualised by the sharp zig-zag patterning.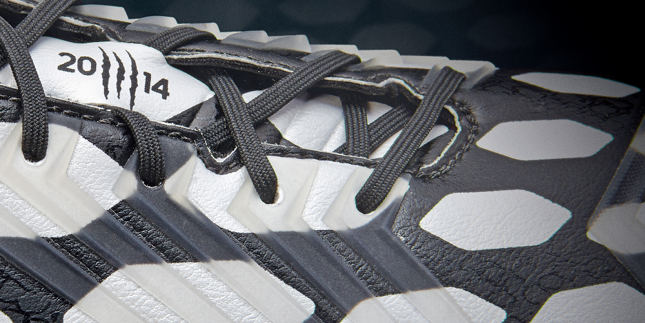 The instep on the Lethal Zones is something that adidas toyed with more than any other part of the boot, but here on the Predator Instinct, they feel they've got the balance right.
A gel aplique creates both grip and pressure distribution when making contact with the ball, for a more controlled, more accurate instep pass.
We're impressed overall with the adidas Predator Instinct's feature-set; it's a clear evolution of the Lethal Zones concept, with enough new features and though to create a good standalone release.
 We're still not sure it's worthy of being the '20th anniversary' edition of the legendary Pred, but we'll reserve judgement until we've seen what adidas have on the docket before the end of the year.
But what do you fine folk think?
Let us know in the comments!