Hot on the Heels of Zambia's fairytale triumph in the 2012 Africa Cup of Nations, adidas have revealed the name of the match ball that will grace the pitches of South Africa in 2013.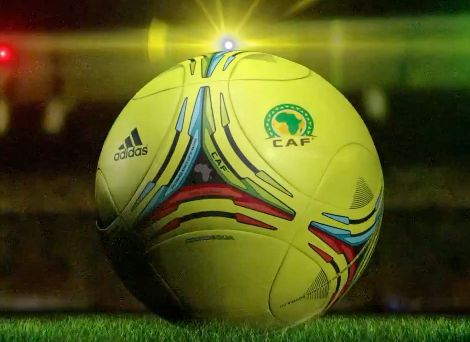 2012's Comoequa match-ball. Expect similar technology and a bright colour palette for 2013's Katlego, too.
Dubbed the Katlego, the next match ball for the Africa Cup of Nations from adidas will be given it's inaugural outing in January 2013, as the ACoN runs in two consecutive years for the first time ever to avoid clashing with upcoming World Cup years.
The Katlego moniker was chosen by African football fans across a three-week period as an online competition run by adidas asked which name they'd like to see given to 2012's ball.
Beating out khanya (which means light) and motswako (which means mixture/medley) Katlego is the Tswana word for 'success'.
"Adidas is proud to be at the helm of the production and the naming of yet one more South African-inspired official match-ball following the resounding successes of both the Kopanya and Jabulani balls, which were launched for the 2009 FIFA Confederations Cup and the 2010 FIFA World Cup respectively," Zobuzwe Ngobese, PR manager at Adidas South Africa said.
"This will be adidas' fourth official match-ball for the Afcon since its partnership with the federation in 2008."
The overall design and the technology utilised in the making of Katlego will be officially unveiled in October 2012, ahead of the biennial tournament kicks off in South Africa, who host the tournament in place of politically-troubled Libya.