The prospect of a football that can tell you how hard you've struck it, how much spin you've put on and give almost real-time feedback on where on it's surface it has been kicked sounds too good to be true; the stuff of science fiction, reserved for ads set in the future and proof of concept videos that were never meant for public consumption.
And yet, here we are in 2014 with a football that can do all of those things and a little bit more. And you can go out and buy it right now – but the question we ask of the adidas miCoach Smart Ball is: should you?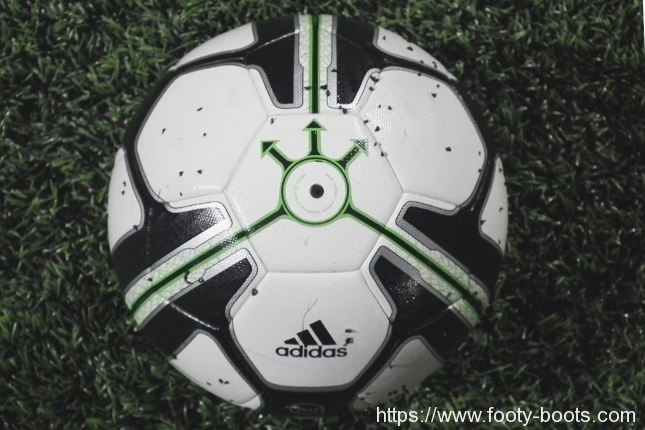 Let's start off with the design of the adidas miCoach Smart Ball: crisp, clean and with a future-tech aesthetic, adidas have put a massive amount of thought into every panel of the Smart Ball.
Those green, silver and black lines you see across the ball aren't just there to look good; each one is a visual cue for your eyes to focus on, helping you determine where on the ball you should be striking it, with each patch of lines corresponding to a style of kick.
Green arrows encircle the valve for knuckleballs, whilst silver vertices lay each side of the centre of the ball for a catching the ball with a decent amount of swerve.
And that's something that's easy to do. Despite lacking the FIFA-Approved status of most match-balls, you'd be hard-pressed to find a marked difference in ball flight and spin in the air between the adidas miCoach Smart Ball and just about any other top-tier ball out there at the moment.
Kevlar loops inside the ball actually bend with impact, keeping the 'nucleus' (the brains that make the Smart Ball… well… smart), meaning the miCoach Smart ball has a solid feel to striking, and the more traditional panel design means only adds to that, distinguishing it from other adidas balls like the Brazuca and Finale range.
A bluetooth connection to your iDevice means that as longs as the ball is within around 20 meters, you'll get feedback displayed within around five-to-ten seconds, and even if the ball flies out of range you'll still get the data just after a small delay.
But all these gathered metrics wouldn't be much good if they weren't displayed in a user-friendly way. Thankfully, the adidas SmartBall App is also well turned-out.
Not only does it accurately display the spin, power and location of your shots, but it also maps predicted trajectory and allows you to record videos to accompany each record and save certain kicks as favourites for review later.
The aptly-named get better section is also an incredible resource. As well as super slow-motion video tutorials of a variety of strikes, there's also an array of ground skills and drills you can perform on your own as a warm-up or touch-improving exercise.
As for the 'hygiene' factors of the ball, wireless charging is easy as it gets, with a well-designed cradle allowing the ball to look deservedly special whilst it's getting powered up. A full charge will last longer than you can expect to be kicking it, and it will retain charge for a few days, but no longer than a week.
So, the adidas miCoach Smart Ball looks great, performs incredibly, gives almost-instant feedback and is all-around functionally brilliant.
Are you expecting us to say it justifies the £220 price tag? Well, we might still surprise you…
The adidas miCoach Smart Ball is an incredible gadget, giving a huge advantage to players that have it. It makes training for set-pieces unbelievably addictive, with that 'just one more kick' buzz never wearing off for players of any level
However, this is the football training aid for the footballer who already has everything. If you truly are a set-piece specialist and are looking to fine-tune the minutiae of your technique, the Smart Ball will give you a level of feedback you have never had before.
For beginners or intermediates, £220 would be more wisely spent on five training balls (and still having significant change) so you can build up your technique more efficiently than having to chase down one ball after every shot.
When you're still learning the trade, you won't need a ball and an app to tell you when you're caught a shot right.
And speaking of the app, you can access all the video tutorials without having to pay a red cent for the ball or the app – we can't stress enough how good these are if you're just starting to learn.