Created for the Argentinian magician, the MESSI 16 Space Dust football boot focuses on speed and agility.
This is the new boot that Lionel Messi will be lacing up and continues the recent space themed boots from adidas.
The Messi 16 range taps into the style of Lionel Messi, focusing on speed and agility.
Designed to be the perfect balance of weight, thickness and strength is the flexible AgilityKnit material used for the upper. Boasting a zero-wear-in time, this shoe oozes comfort.
The PURECUT internal lacing system works in sync with the heel lining, delivering an uncompromised fit and assisting agility.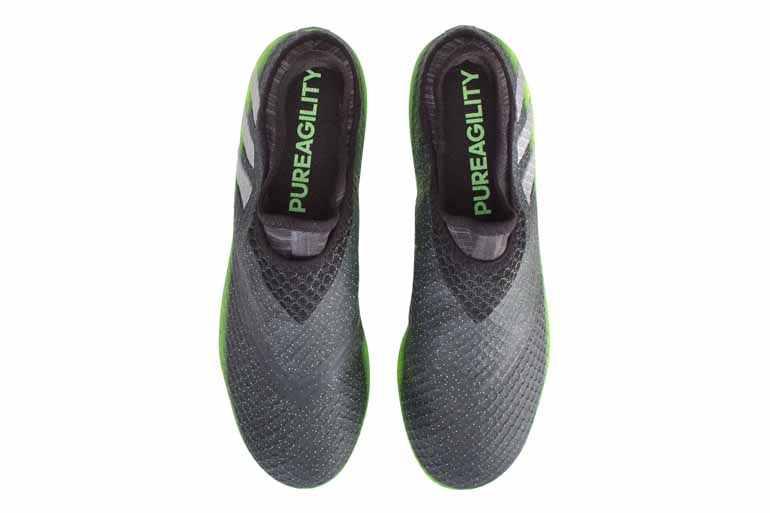 Then there's the PURECUT SOCK SYSTEM. It gives a smooth, clean look to the boot but is actually designed to hide the laces for an aerodynamic effect, it will also minimise any distraction caused by ball contact on the laces.
Developed with and for Lionel Messi is the unique SPRINTFRAME outsole. The new outsole system provides the highest stability and traction. The unique construction allows for maximum performance at the lightest weight possible.
https://youtu.be/NLisV2xiQdg
---
Colourway: Dark Grey/Silver Met./Solar Green
Retail Price: 16+ £230 | 16.1 £150 | 16.2 £100 | 16.3 £65 
Shop: Order Now >>