adidas have explained their decision not to renew their lucrative kit deal with the famous Anfield team, saying their performance on the pitch did not justify their lofty price tag.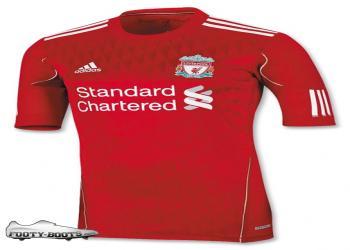 In an interview in Munich this week, adidas CEO Herbert Hainer explained the decision was based on the value adidas felt they were getting from the deal, rather that any breakdown in the relationship with the club.
"The gap between their performance on the field and what the number should be is not in balance," Hainer explained, "Then we said, 'Okay we will not do it. That's the end of the story'. Liverpool didn't respond."
The lack of negotiations between the Reds and the Three-Stripes would suggest that Liverpool might have already had plans in place with new technical supplier Warrior Sports, who had recently negotiated a similar deal with the Boston Red Sox, another team owned by Liverpool supremo John W. Henry.
A subsidiary of New Balance Athletic Shoe Inc., Warrior Sports replaces adidas with a club record, £25 million ($38.3 million) contract that will last until 2018 – double the current agreement with adidas.
Liverpool are, indeed, a far cry from the glories of the 1970 & 80's – having not won a league title since 1990. But it's no secret that Liverpool's famous Red shirt is one of the biggest-selling garments in world football.
"It all depends on the success and the effort and the popularity, the exposure on TV, revenue you can generate by merchandising," Hainer continued "This all has to be brought in line between what you offer and what you get. We thought their asking and the delivering is not in the right balance."
Do you think adidas were right to try and negotiate a better deal with the trophy-phobic Reds?
Or do you think Liverpool's owners only ever had outcome in mind for the Liverpool kit's supplier?