Despite the fact that images have been hovering around the internet (and it was actually used in competitive matches last week!) adidas have officially unveiled the official match ball of the UEFA Champions League – the Finale 10!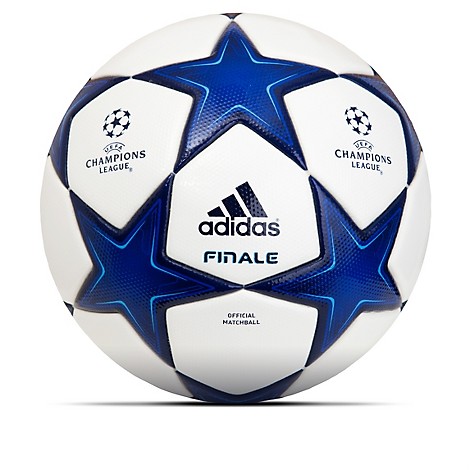 Essentially a re-colour of the adidas Finale X, the Finale 10 uses the same revolutionary star-shaped panels that made the Finale X such a favourite when it was released last April.
The adidas Finale 10 football, will be used throughout the Champions League competition during the 2010/11 season – though we imagine that adidas will unveil a brand new ball in time for the final next May.
The adidas Finale 10 Ball is the eleventh incarnation of the adidas Finale, and will be used throughout the Champions League tournament, culminating in the final played at Wembley on 28th May 2011.
The adidas Finale 10 Football, doesn't use the Grip'n'Groove technology of the Jabulani, instead it uses a PSC textured casing for better power, swerve and control (P,S & C, geddit!?).
The Finale 10 is constructed from 14 panels using the same Thermal Bonding Technology as many other top footballs, eliminating stitching and drastically reducing water retention!
As adidas has supplied the official match balls to all major UEFA and FIFA tournaments since 1970, and have built a reputation for excellence in the field (Jabulani notwithstanding!).
Retailing for £75, the Finale 10 will be used by Europe's finest players for the next 12 months!