adidas launch colourway number four for their fifth-generation f50 adizero football boots, as the adidas f50 adizero – White / Black make their bow ahead of the weekend's action.
We already know this colourway is popular with some players, including Gareth Bale, who have been clocked in training in this new version pre-release.
And why wouldn't they? adidas' 'Ghost' graphic has arguably never looked better, and the adidas f50 adizero – White / Black's simplicity of white sublimated with black will probably convert a few 'haters' to the divisive new design.
Even the little features, such as the Three Stripes on the Heel and tongue just seem to pop a bit more with this colourway  – needless to say, we're fans.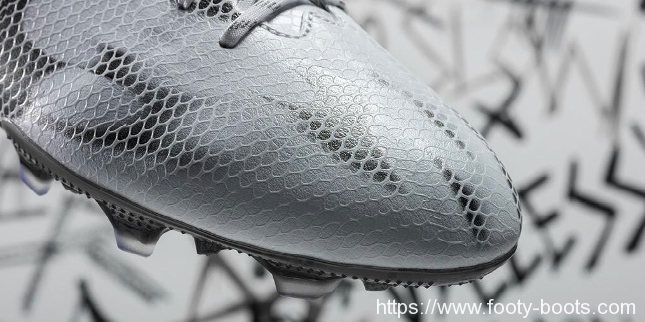 adidas have targeted two main areas of redevelopment on this new generation of f50 adizero: First up, the upper is now a full single piece of Hybridtouch synthetic leather, resulting in a more rounded, consistent touch and quicker break in times.
That new upper is now kitted out with an all-over 3D DribbleTex print in the form of the 'scale' pattern you see in the pictures.
adidas have keyed this in to help improve touch and feel on all parts of the boot in wet weather.
The soleplate is also the other main area of redevelopment. No longer the ubiquitous Sprintframe, adidas have instead opted for a new style of traction plate.
Packing a three-stud heel, the outsole of the adidas f50 adizero – White / Black aims to deliver a more aggressive grip on the turf.
This is thanks to a two-tier stud system, with sprint-spike inspired secondary traction designed to engage when the traditional studs are fully penetrating the ground.
Thoughts on the adidas f50 adizero – White / Black?
Drop us a comment and let us know!