After a teaser campaign that seemed to last most of the festive period adidas have finally unveiled the official Match ball of the 2012 Africa Cup of Nations: the adidas Comoequa.
https://www.youtube.com/watch?v=7zTJdhXZKts
The name of the' adidas Comoequa takes its inspiration from the Como River which runs through both host nations – Gabon and Equatorial Guinea, and the Equator which runs throughout Africa and unites the countries that are coming together to host the tournament.
The' adidas Comoequa features a bright yellow base colour inspired by the vibrancy of African culture, and links to the flags of both tournament hosts – creating a dynamic and exciting design on the ball.
Speaking of the ball, the' adidas Comoequa shares the same construction as the Tango 12, and is the third ball adidas has produced for the tournament, having started as the Official Supplier of the African Cup of Nations in 2008 with the legendary Wawa Aba.
In addition, the official match ball of the Africa Cup of Nations is packed with outstanding technology, including:
– Thermally-bonded panels for a stable flight
– Grip Texture for improved control
– Woven Carcass and Bladder for increased air retention and almost zero water uptake.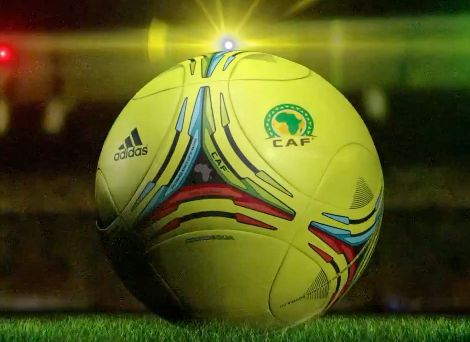 The adidas Comoequa will be used on field during the African Cup of Nations which kicks off on January 21st when tournament hosts Equatorial Guinea take to the field at the Estadio de Bata in Bata. The' adidas Comoequa is available for purchase in adidas retail outlets and associated stockists as of January 2012.
What do you think of the latest ball from adidas?
Let us know in the comments!