adidas kick off 2017 with a blackout boot collection – Chequered Black.
Although the chequered flag normally suggests the end, this new boot pack heralds the start of 2017 for adidas football, with the release of a new ACE 17, X 16 and Copa 17.
The new adidas collection offers up a black version of their boots, with the exception of the odd white detail on the ACE and X and an additional red accent on the Copa.
ACE 17+ PureControl
Built for precision, power, stability and ultimate ball control. Call the shots and master control with the all black ACE 17 with an all new upper for even more control. Prepare to unleash your game.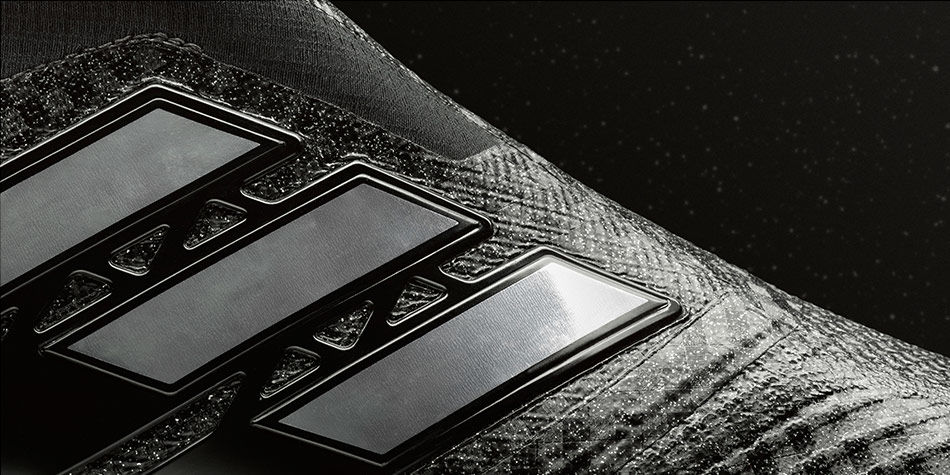 The recent Red Limit retail release differed from the 'pro version' of the ACE 17+ PureControl, but that's changed with the Chequered Flag Pack. You'll now be able to purchase the ACE17+ PureControl with the same upper as the adidas stars, the collar construction is now updated with an additional layer on the upper and an updated collar.
Colourway: Core Black/Footwear White
Price: £230
X 16+ PureChaos
The boot for maximum speed and acceleration. Destroy your opponents in the new blacked out X 16. The super lightweight design lets you create blistering speed and execute perfect turns.
Colourway: Core Black/Footwear White
Price: £230
Copa 17.1
A redesigned classic for the football purist. Outclass your opponents in total comfort. Updated for the demands of the modern game, deliver perfect passes and killer crosses with an all black premium kangaroo leather upper.
Colourway: Core Black/Footwear White/Red
Price: £150
---
Availability: January 2nd 2017
Shop : Order Now >>