Arsenal could be set to switch kit suppliers from Nike to Adidas as early as 2013, according to reports from Twitter.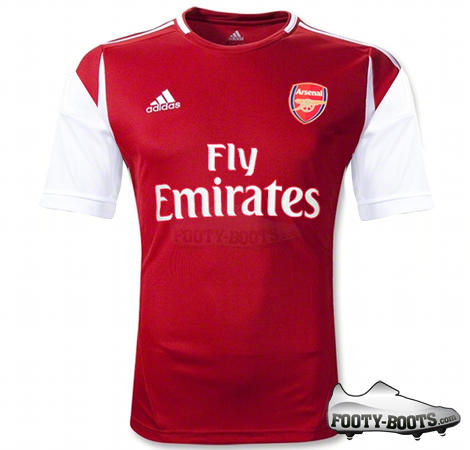 An adidas employee posted "#Adidas‬ to become the new kit supplier of ‪#Arsenal‬ Football Club as early as 2013/14. Partnership agreement is currently in the making.", during the evening of July 10th, 2012, a move that would see the three stripes return to Arsenal for the first time since the 1993-94 season
Arsenal have long been rumoured to have been eyeing up more lucrative commercial deals, from both supplier and lead kit sponsors, and adidas – who have recently lost Liverpool to Warrior, but gained Sunderland from Umbro – would certainly fit the bill.
adidas made no secret that their deal with Liverpool was ended out of choice at their end, due in part to the club's lack of league success and European exposure not making up for their hefty asking price, so a deal with Arsenal would certainly fit the bill thanks to their Champions League ever-presence.
The only party the deal wouldn't make sense for is Nike. Despite deals with Manchester United and Aston Villa over the last term – and a new deal with current Champions Manchester City set to commence in 2013 – Arsenal have always been Nike's 'go-to' club in the Premier League.
Arsenal players are always amongst the first to receive new Nike football boots for testing, and Nike have a hugely-successful campaign in place that uses their own brand to raise the profile of Arsenal, with events like last year's 125th Anniversary celebrations being handled almost exclusively by Nike, thanks in part to their 20-year association with the North London club.
We've whipped up a quick mock-up of what we think an adidas Arsenal shirt might look like – what do you guys think?
Will you Gooners miss the tick, or welcome back the three stripes?
Let us know in the comments!