adidas are giving the power back to the people for the 2012 Olympics by asking them to name the official football that will be used at the London 2012 Olympic Games!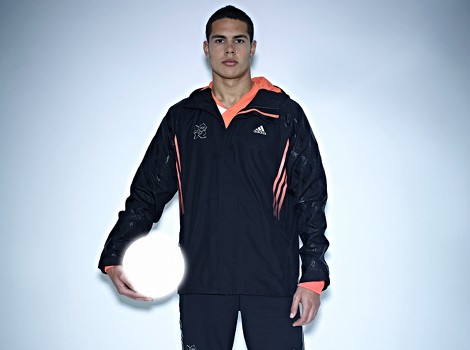 Being honest, we'd hadn't stopped to think that adidas sponsoring the London 2012 Olympic Games would mean a brand new ball too! But none the less has a design for it but is challenging people to come up with a name for the ball.
The design of the ball will remain top secret until it's launch in Spring 2012, where one lucky winner will become part of Olympic Games history and will have their suggested name printed on the ball. The winner will also be involved in the official launch of the ball (Spring 2012), be one of the first people to get presented with a London 2012 football and also win two tickets to the 2011 UEFA Champions League Final at Wembley, not bad, right?
Everton and England u-21's star Jack Rodwell, said: "It˘ really exciting for all in football to have the Olympic and Paralympic Games coming to London in 2012. The Games capture the whole world˘ attention and it˘€žË˜ll be amazing to have the finest sportsmen and women competing in Britain.
I would be proud to be involved and represent Team GB as competing in an Olympics on home soil is without a doubt, a once in lifetime opportunity. As far as a name suggestion goes, I would call the football ‹Ĺ›The Quest˘€žË˜ as competing and winning the Olympics is a real sporting journey." concluded Rodwell, who obviously knows his recent adidas ad campaigns!
Chairman of the 2012 Games, Sebastian Coe, said: "The Olympic Football tournament will see some of the world˘ best young players competing in this country and millions of people can be part of it when tickets go on sale from March 15. However one lucky person will make a real mark on the tournament by naming the ball Ĺ› what an opportunity to be part of Olympic history."
An expert panel will then narrow down the entries to a shortlist of 10 and, from this top 10, one winner will be picked.
To stand a chance of your name being picked, enter your suggestion at www.adidas.co.uk/nametheball – closing date for entries midnight 28th February 2011.
Keep up to date with the competition and all adidas news on our official twitter feed @adidasuk.